A planned fuel reduction burn for Kalimna Park is due to take place this April. The burn will be in two sections on the western side of the tourist road, and total 34 hectares.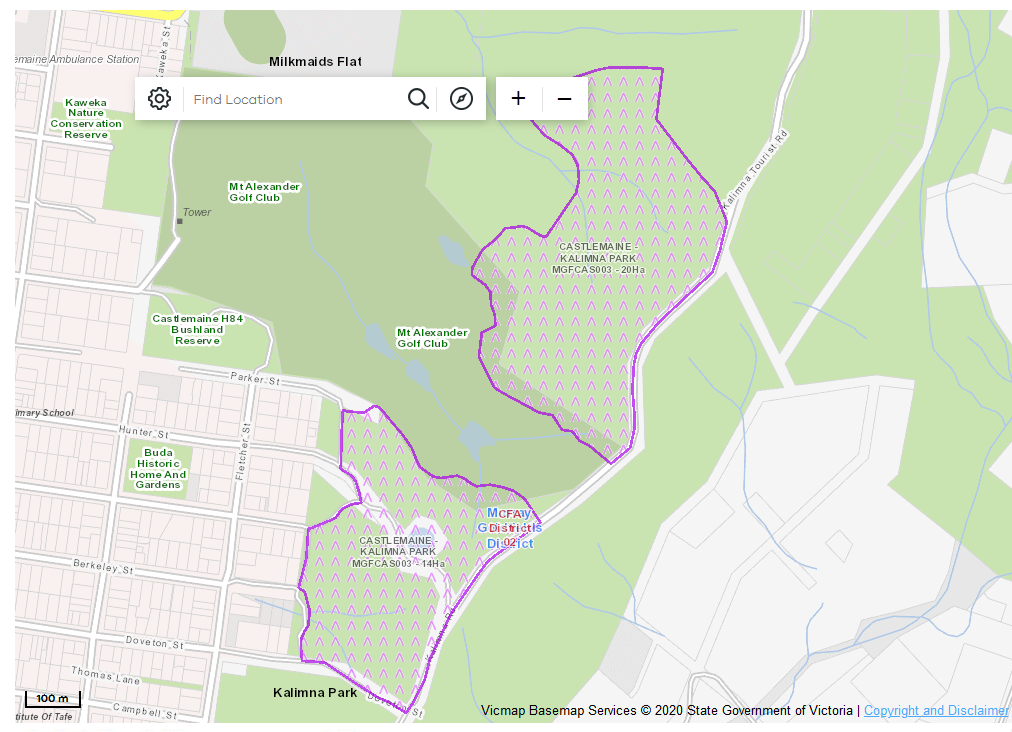 The burn will take place as a new approach to management in the park is being developed by the Dja Dja Wurrung under its Walking Together- Balak Kalik Manya Project. The project 'is focusing on how we can increase community connection with nature, improve visitation rates and encourage healthy use of these sites, all while maintaining and improving biodiversity. The project will promote Djaara employment and assist in Djaara reconnecting with traditional practices of land management.' The first project newsletter can be seen here.
The proposed DELWP burn will take place in parallel with the new Indigenous approach to park management, and it's fair to say that the two approaches will be in tension, especially when it comes to fire.
The Balak Kalik project is being developed in the context of renewed Indigenous activity in land management, including fire. 'Cultural burning' and DELWP fuel reduction burning are two distinct approaches to land management, and the differences between them can be seen clearly in this comment in the Dja Dja Wurrung Country Plan:
'Planned [DELWP] burning is largely centred on fuel reduction—the cultural outcomes, impacts on Dja Dja Wurrung food and fibre plants and animals, cultural connections and obligations have been little considered. While controlled burning is beginning to integrate DDW cultural practices, fire regimes continue to damage Country. Cultural heritage in the Parks can also be damaged by the use of fire retardants, mineral earth fire breaks, control lines and in some cases the intensity of controlled burns.'
How the two approaches to land management co exist is still a work in progress, and it looks like Kalimna may be one of the more interesting sites of interaction. Managers are aware that Kalimna presents a difficult challenge. A horror fire season has put pressure on them to show they can reduce the fire threat: but Kalimna is not only a valued local asset, it's home to the endangered Copper Butterfly. Fire managers do not want to be seen destroying the creature's habitat.
DELWP fire managers have been consulting with Indigenous rangers about this management challenge. It remains to be seen how the two approaches to fire interact. It's to be hoped that the very old practice of cultural burning might go some way to creating a new DELWP approach to fire.