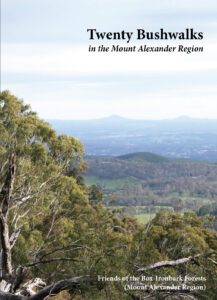 Castlemaine in north central Victoria is famous for its goldfields, but they are only a part of the region's story.
These self-guided walks offer insights into the layers of meaning in these fabled landscapes, and invite the reader to see an amazing story of destruction and revival.
Some of the walks are long, some are short,
and one is … just a mooch in the bush. Some are close to townships, and some are quite remote. All are the product of collective thinking by members and supporters of Friends of the Box-Ironbark Forests who have been involved in walks in the region for many years.
Detailed maps accompany walks descriptions, and the text is generously illustrated with photos. Suggestions are offered to help bird identification, and useful references are provided for people to better read the landscape of this fascinating region.
The book is published by Friends of the Box-Ironbark Forests with financial assistance from the Wettenhall Environment Trust.
Recommended Retail Price: $15.00 plus $3 postage and handling ($18)
Price for buyers outside Australia: $23.00 (includes postage and handling)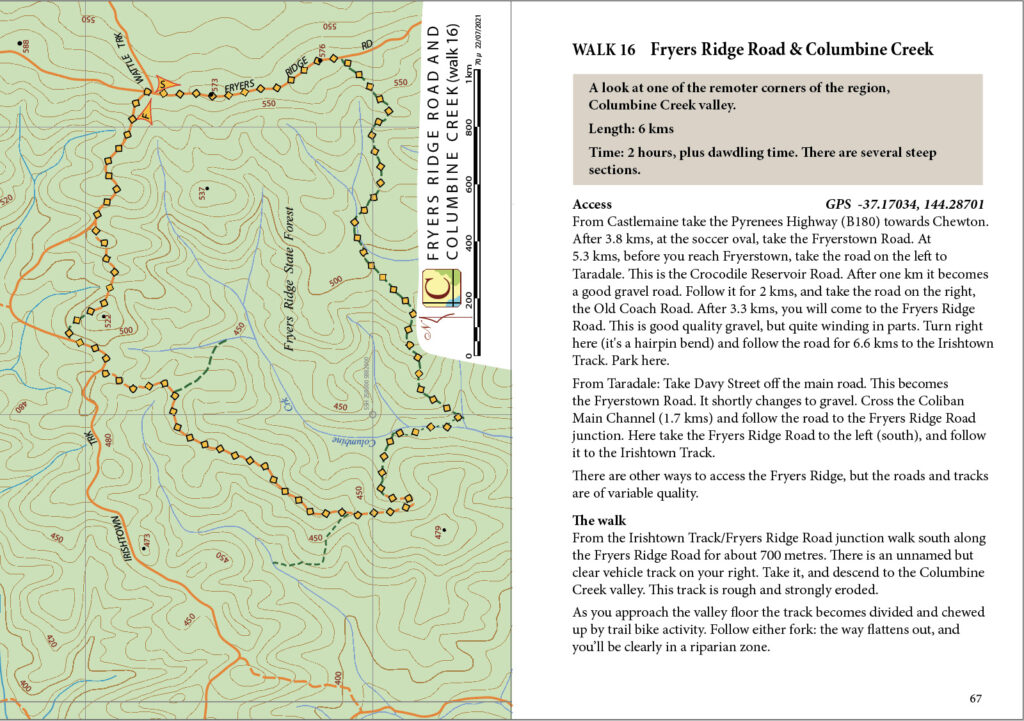 You can pay by cheque, bank transfer or through PayPal.
click here to download an order form to pay by cheque or bank transfer
or
use the PayPal form below