By Bernard Slattery, Ern Perkins and Bronwyn Silver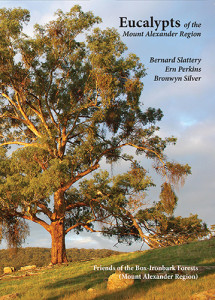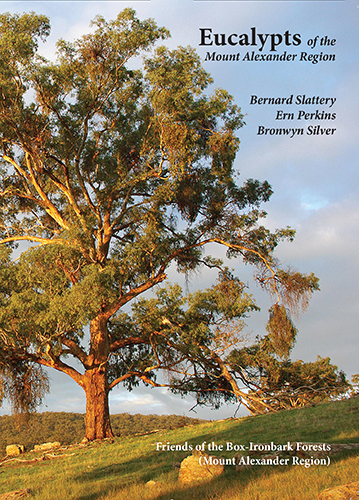 This 90 page guide aims to help the beginner train the eye to see the differences between eucalypts – and to appreciate how spectacular they sometimes are. It presents the commonest species of the Mount Alexander Region, generously illustrated, and clearly described in plain language. Though firmly based on one local area (the forests and reserves around the town of Castlemaine), it describes species common to the whole Box-Ironbark region, and would be useful to any enthusiast in that region, from Ararat to Chiltern. Sections on major species include drawings of buds, fruit, juvenile leaves and adult leaves by Leon Costermans.
The book is a community project of the Friends of the Box-Ironbark Forests. Publication has been made possible by a generous grant from the Worrowing Fund through the Norman Wettenhall Foundation. The Castlemaine Field Naturalists' Club and Connecting Country have also provied financial support.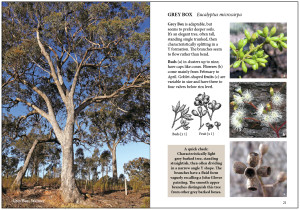 Recommended Retail Price: $15.00 plus $3 postage and handling ($18)
Price for buyers outside Australia: $18.00 (includes postage and handling)
You can pay by cheque, bank transfer or through PayPal.
click here for an order form to pay by cheque or bank transfer
or
use the PayPal form below