Thirty five people braved bleak winter weather to attend FOBIF's Annual General Meeting last Monday. They were rewarded with an enormously entertaining and instructive talk by Martin Scuffins on birds of prey. Martin, who runs the Leigh Valley Hawk and Owl Sanctuary, was assisted by his rescued kestrel, Kevvie, who seemed to be a very experienced public performer.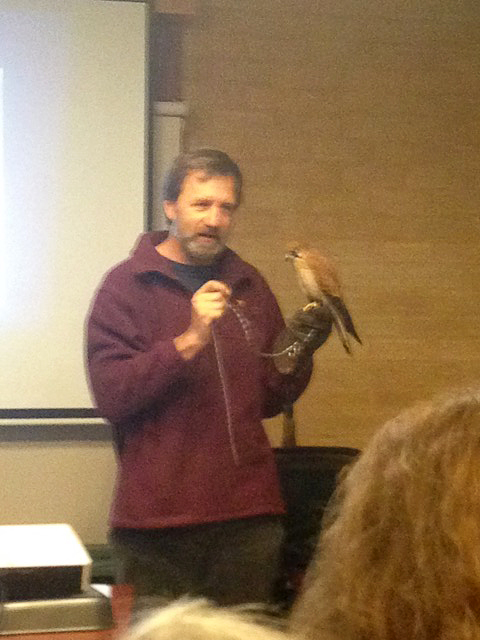 Martin's message was that the key to healthy predator populations–and therefore to a healthy environment– was good habitat management, and serious efforts to manage the way increasing human populations interact with the natural world. The Leigh Valley centre plays an important role in educating people on these matters.
Monday's meeting saw the following members elected or re elected to the committee:
President: Marie Jones
Vice President: Neville Cooper
Treasurer: Lynette Amaterstein
Secretary: Naomi Raftery
Committee members: Jeremy Holland, Frank Panter, Bronwyn Silver, Bernard Slattery.