Last week's floods in Europe were horrific, and we must be moved by the sight of helpless people sorting through their destroyed homes.
Victims must be helped, and lives rebuilt…and, of course, lessons should be learned. Already there's a sense of urgency in Europe about climate change: for decades scientists have been warning of increased frequency and severity of disaster events like this. This matter has been settled in Europe, in theory at least: unlike in Australia, European leaders seem to know how to add two and two to get four.
A matter getting less publicity is urban planning. Have a look at this map of the Arh river, a tributary of the Rhine:
The area in grey is the river's flood plain, on which numerous houses have been built.
Now have a look at this one, of the flood zone: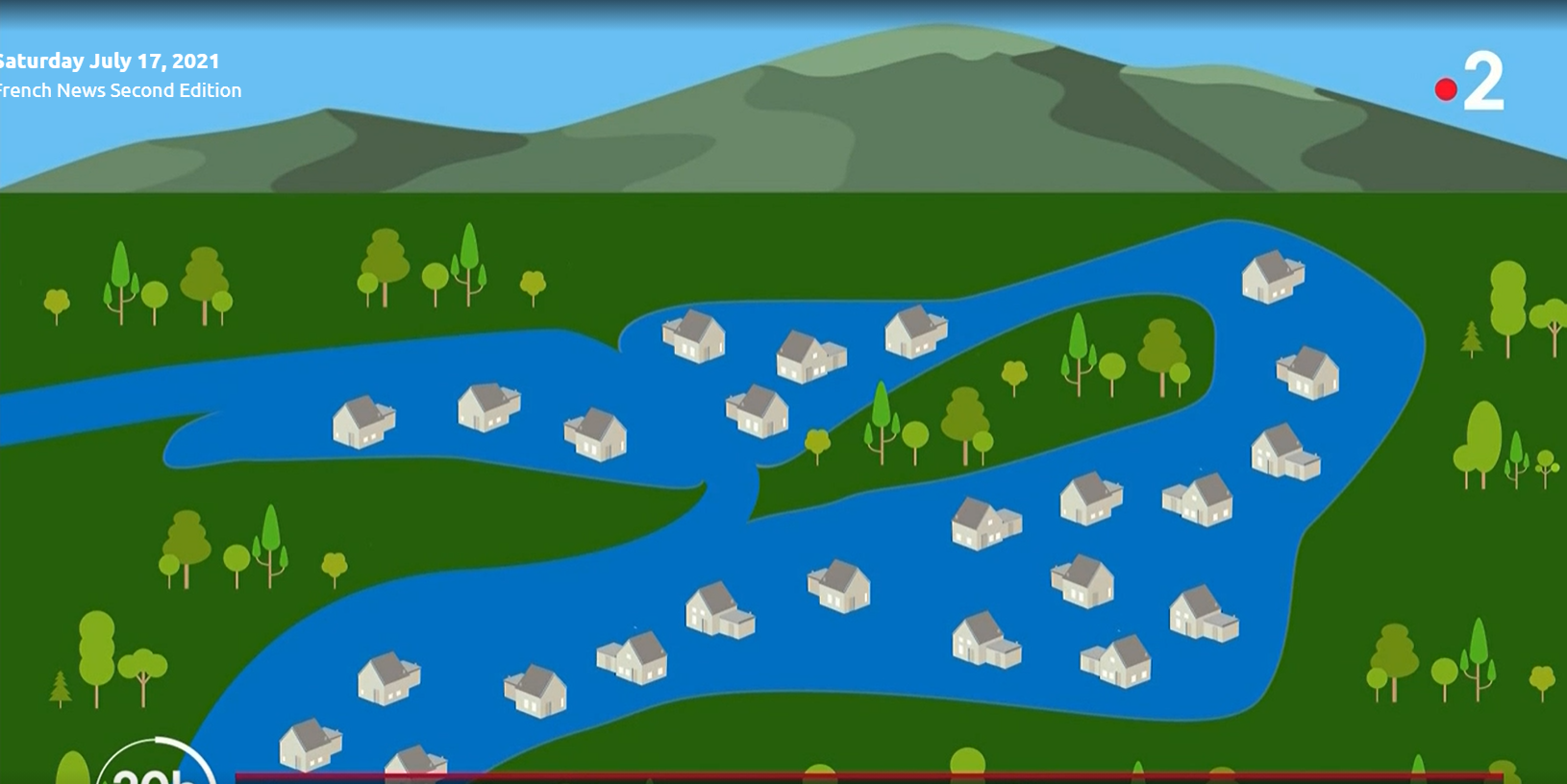 After recent heavy rain the river naturally spilled onto its flood plain, inundating houses built there. (From France 2 television).
Of course, in time of torrential rain, rivers flood onto their flood plains. And, according to New Scientist magazine,
'On many major European rivers – including the Danube and Rhine – more than 80 per cent of the low-lying land, where rivers naturally spread during high flows, has been barricaded by flood defences, drained and built on… In Hungary, for example, almost a fifth of the population lives on floodplains…
'Besides being bad for natural ecosystems such as wetlands, corralling rivers within their banks increases the risk of flooding… This is because the barriers raise river levels higher during floods. Somewhere, they will inevitably burst their banks, flooding homes and streets.'
A European Environment Agency 2016 report predicted a five fold increase in flood events by 2050. It estimated that four fifths of the resultant damage would come from building over flood plains.