The Department of Environment, Land, Water and Fire completed its management burn at Kalimna Park on April 23. The treatment area is shown on the map below.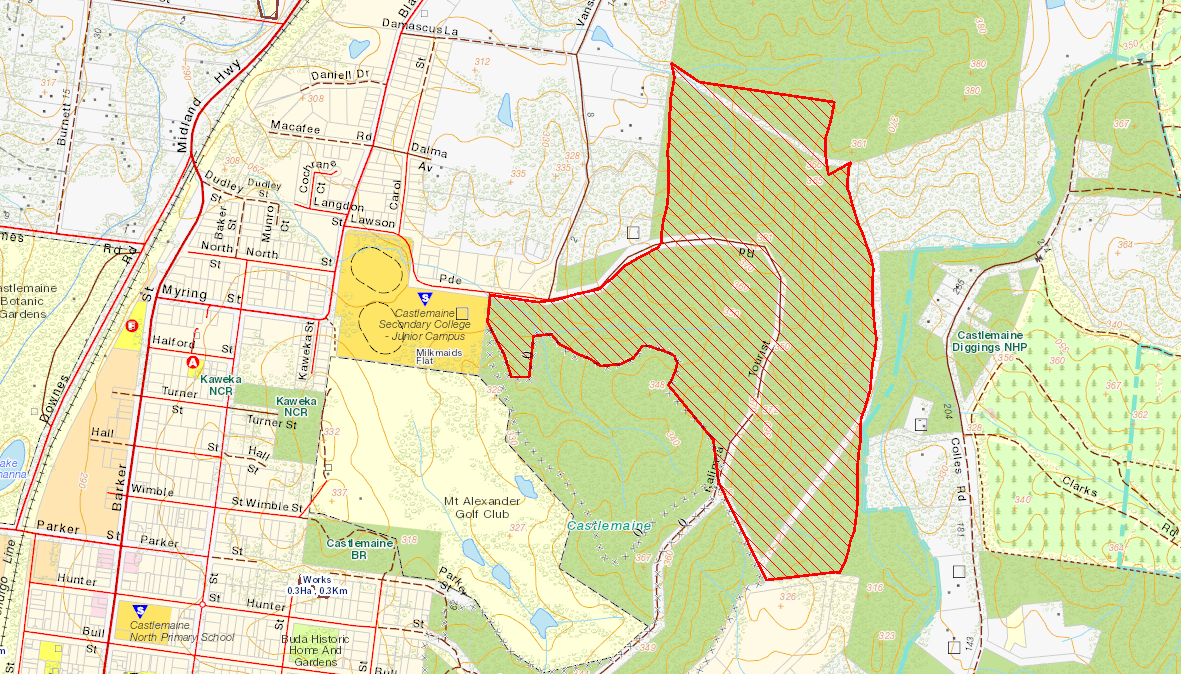 Representatives of FOBIF and the Friends of Kalimna Park have examined the site on several occasions since, and FOKP members walked the area with fire managers last Thursday. Managers Simon Brown and Paul Bates declared themselves satisfied that the Department's fuel reduction objectives had been achieved.
Though locally severe, the burn was patchy, apparently inhibited by overcast, cool, still conditions. In any case, most of the area seems to carry a very low fuel load. Residents who have examined the area have expressed the view that the most serious damage done in the course of the operation was the crude preparatory track work. FOBIF has written to David Major, the responsible manager, about this [see our post], but has received no reply. In addition, in their laudable efforts to exclude an Eltham Copper Butterfly population from the burn, the managers have created a rough bare earth zone which could quickly become a damaging bike track unless quickly rehabilitated. We're hoping this will be done within weeks.
As to the medium to long term effects of this fire, we'll be visiting the area regularly in the coming months and reporting on what we see.
Meanwhile, the Inspector General for Emergency Management has finished his review of performance targets for fuel reduction on public land, and has submitted it to the State Government. We'll report on details when they become available.