This news arrived last Tuesday and could be worth following to see how the huge environmental problems we all face can be successfully tackled …
Welcome to the first Biodiversity Council news!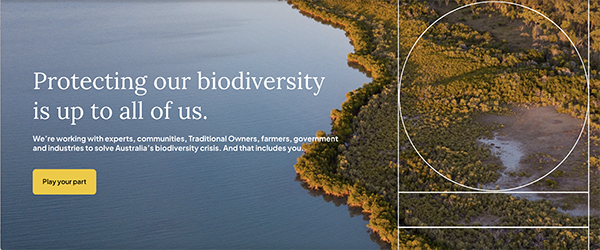 The Australian Government's response to Graeme Samuel's 2020 review of our Federal environmental laws promises substantial advances. Minister Plibersek has announced an independent Federal Environmental Protection Agency, strong national standards including for forests (which are currently exempted from close scrutiny through Regional Forest Agreements), and regional planning to ensure …
Right now, Australia's biodiversity is seeing catastrophic declines. This presents a major threat to all of us.
To make a difference, leading experts including Indigenous knowledge holders have united with philanthropists and 11 universities to form a new, independent council to bring forward the key issues facing our biodiversity and the solutions needed to halt its decline.
Our vision is that Australia's biodiversity is recognised and valued nationally and globally as a priceless heritage, a foundation for our life and a defining feature of our country, and its future is recovered or secured.
Many solutions exist, and we can find others. But making these a reality requires working together.
So we're working with communities, Traditional Owners, government, farmers and industries to solve Australia's biodiversity crisis.