It's spring. It's time to get out and have a look around—if you can. And here's an extra incentive to go out to explore a bit: FOBIF's latest publication, Twenty Bushwalks in the Mount Alexander Region, is off the presses. It can be bought from this site (click on the cover icon at right), or from local outlets. The retail price is $15, plus postage if applicable.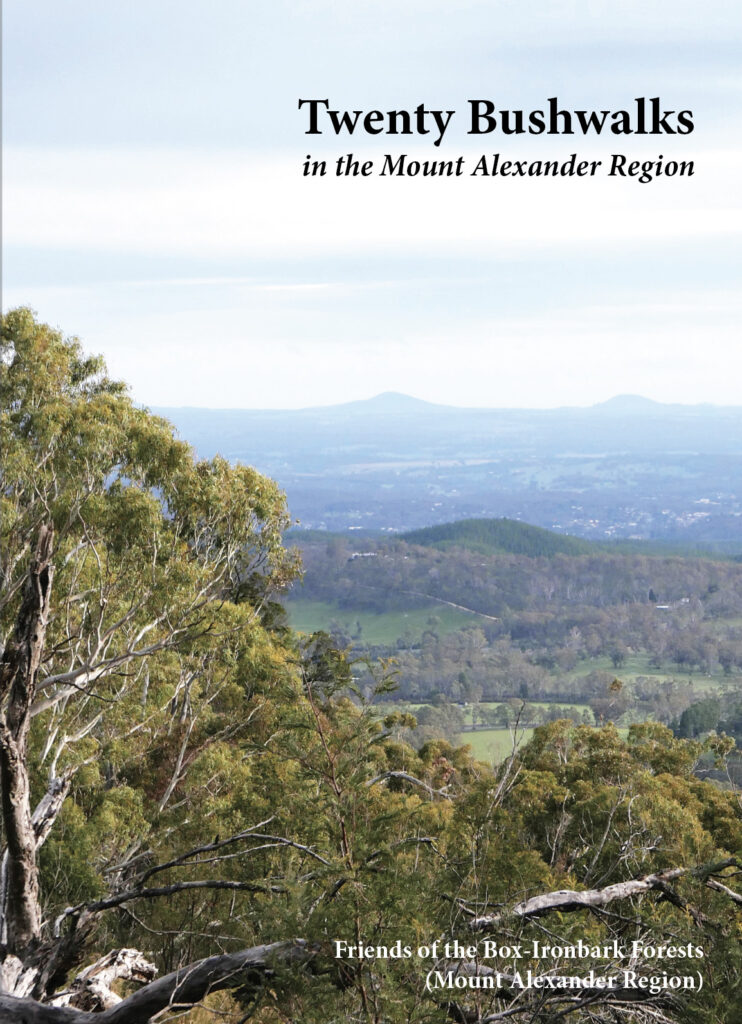 The guide is 96 pages long, offers a wide variety of walks, and is illustrated by detailed contour maps and multiple photos. It's directed at visitors and locals, and highlights cultural and natural features of the region.
More information about the book and a sample walk description can be found on the order form here.
Except perhaps for some particularly vicious summer days, this region is good for walking all year round: but if there's one season to edge out the others, this is it. Spring flowers are now coming in to abundance. Take one of our hot spots, for example: the Maldon Railway (as it happens, this is Walk 12 in the FOBIF guide). Along this line you can now see several kinds of pea in flower (including the Red Parrot Pea, rare in this region), great displays of Grevillea, Calytrix–and at least 5 species of orchids!
Every corner of our region has something different to offer, and the guide offers a representative sample of places to go. Check it out.