FOBIF has written to Bush Heritage Australia questioning advice it offers in its leaflet, 'Beautiful grasses for every garden'.
This leaflet promotes the planting of Swamp Foxtail grass [Pennisetum alopecuroides] across Australia.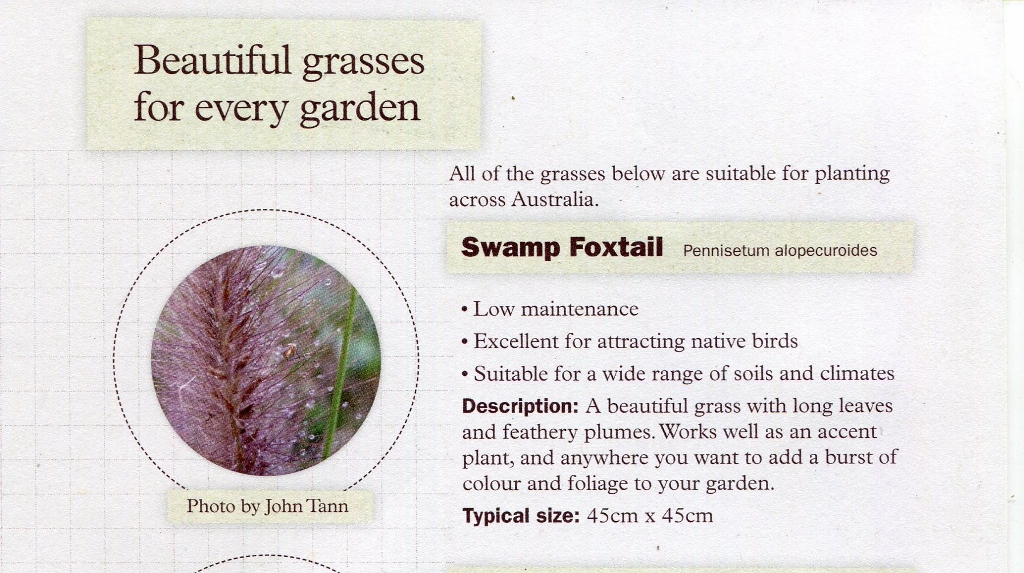 There's a problem here.
According to Agriculture Victoria, Swamp Foxtail is an invasive species in this state. It 'Invades lowland grassland, grassy woodland, dry sclerophyll forest and woodland (Carr et al. 1992) – biomass significantly decreased.' '"Plants form impenetrable dense stands" (PFAF 2009). Also competes with more edible species (Burbidge 1966) – habitat changed dramatically, leading to the possible extinction of non-threatened fauna.' More details can be found on the Ag Vic website
We believe it's a pity an organisation with serious environmental credibility should be so apparently careless. We have enough weeds already. We don't need any more.