Andrew Skeoch, is live streaming his morning bushwalks each day on his listening earth FB page – starting 7.30am. Andrew is a well-known environmentalist and nature sound recordist who lives on a large bush block in Strangways. Watching his daily one hour video is a great way to forget about being cooped up. You can visually immerse yourself in the bush while listening to Andrew's interesting commentary and a variety of bird calls which are of course all identified by Andrew.
You can view this Monday's walk (April 6) here
Paula Peeters Froggy colouring book is another possibility. This electronic PDF book is free and according to local frog expert, Elaine Bayes, 'is a work of art and totally scientifically correct for flora and fauna'. It follows the Southern Bell Frog's journey, from tiny egg, to tadpole, to a young frog.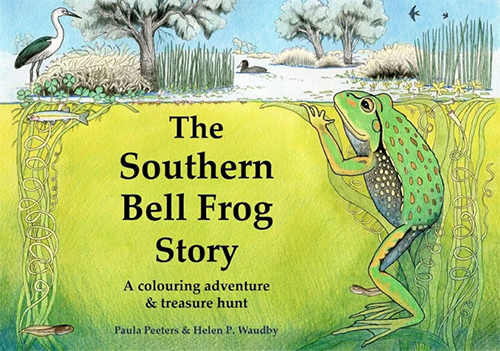 This is one of the book's pages.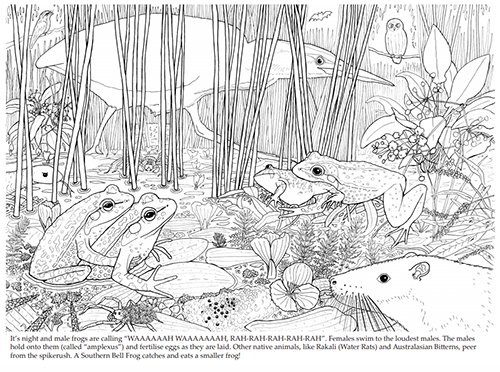 Paula Peeters has an interesting website with lots of other nature resources.