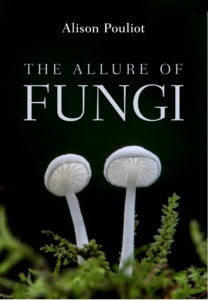 In an earlier post we told readers about Alison Pouliot's new book, The Allure of Fungi, published by the CSIRO. Details of the book and where to purchase it can be found here.
Wombat Forestcare and Alison will formally launch the book on Thursday 28 February at the Woodshed, 21a Raglan Street, Daylesford at 6pm. All are welcome. There will be a celebratory glass of champagne and some readings from the book.
Alison is running even more workshops in Victoria this year. Two of the new workshop topics are 'Visualising the Environment' and 'Trees in Focus'. You can find out all about them here.