FOBIF has just published a catalogue of our current exhibition at the Newstead Arts Hub. This 70 page book, Responding to Country: Friends of the Box-Ironbark Forests 1998-2023, includes:
Photos with accompanying words by 25 members and supporters,
Drawings by Chewton Primary School students,
A geology section with text written by Clive Willman,
Photos of FOBIF walks going back more than ten years,
An essay by Alex Panelli, Of People and a Forest – some personal reflections,
Articles about two FOBIF founding members, Ern Perkins and Doug Ralph,
Two articles on the founding of FOBIF and its history by Phil Ingamells and Bernard Slattery.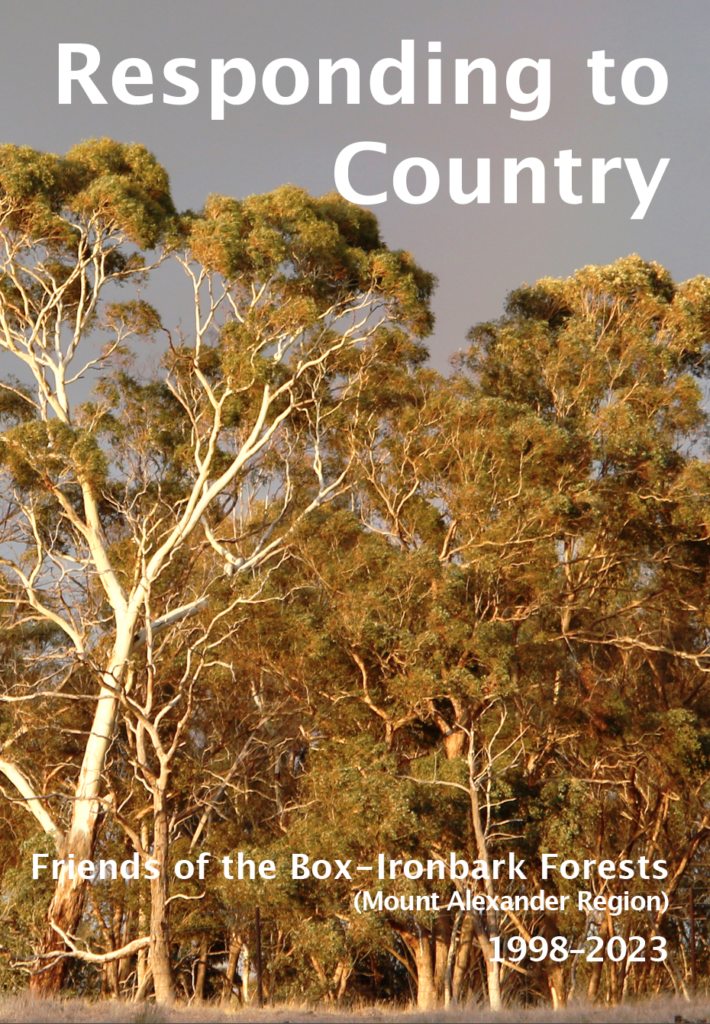 You can buy the book for $15 plus $3 postage on this site. It is now available at Stoneman's Bookroom and the Visitors Information Centre in Castlemaine and Bookish in Bendigo.