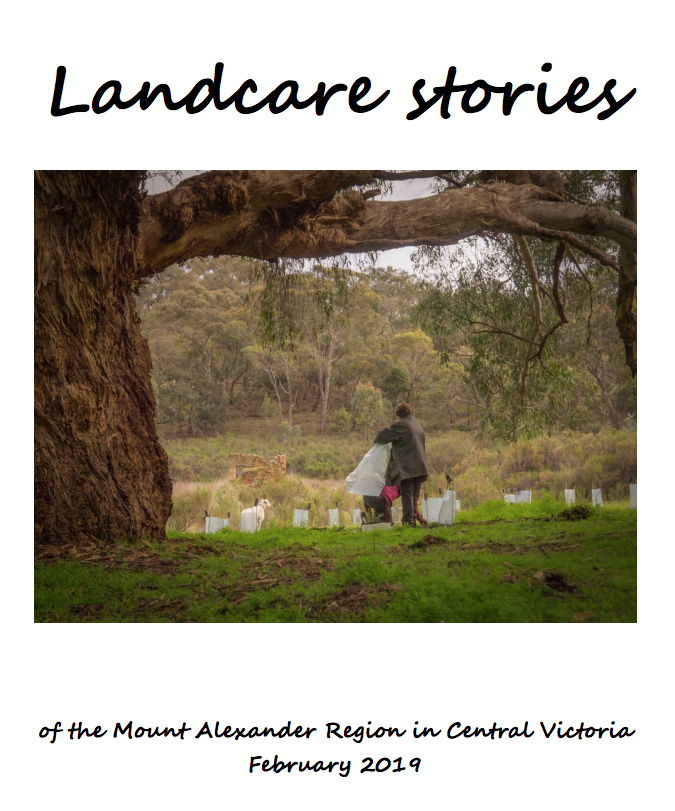 In 2018 the Midland Express published a series of 'Landcare stories' as part of Connecting Country's 'Nature News' series. These stories are now available to read in electronic format (as pdf file), or as a printed booklet. Click here to download the file, or drop in to the Connecting Country office for a hard copy.
There are nine stories, titled:
Historic gum trees of Maldon
The birth of the Cactus Warriors!
A tiny frog inspires land restoration
Barkers Creek gets beautiful
From tip to bushland: Sandy Creek Landcare success
Helicopters to the rescue
A cup of tea to care for Jim Crow Creek
A community cares for Campbells Creek
The restoration of Taradale Landcare
The stories were jointly written by Sarah Edwards and Landcare volunteers between 2017 and 2018, and edited by Connecting Country. This followed a series of interviews between Sarah and local Landcarers, who included Bev Phillips, Lee Mead, Christine Kilmartin, Daryl Colless, Lois Larkman, Christine Brooke, Maurie Dynon, Thea King and Brian Bainbridge. They cover a small portion of the work done by Landcare and Friends groups in the Mount Alexander region of central Victoria.