Do you want your creeks to look like this (Bendigo Creek):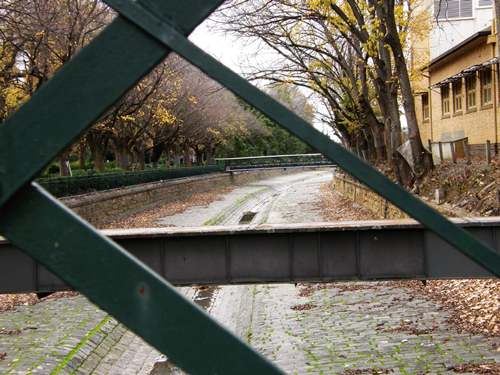 or this (Forest Creek with gorse and blackberries):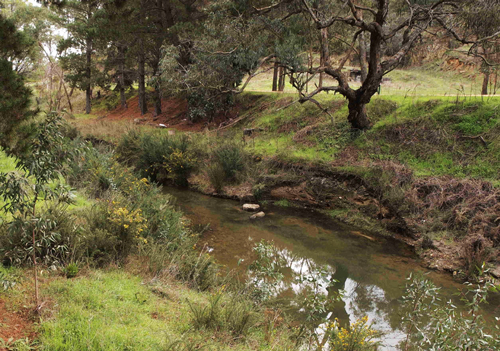 or this (Forest Creek where Castlemaine Landcare has been working for years)?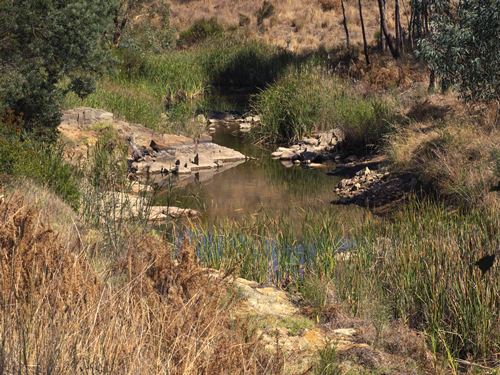 The North Central CMA is receiving submissions from the public on various proposals contained in the draft Castlemaine, Campbells Creek and Chewton Flood Management Plan 2015.
Most of the draft plan concentrates on suggested construction mitigation options using flood protection levees. The non-construction mitigation options include vegetation management, flood warning system and planning scheme overlays – see recommendations 5, 7, 8, 9 and 10.
There are 2 issues affecting the management of vegetation in the waterways:
getting the balance between the removal of some vegetation where necessary (Recommendation 7) and
working towards achieving Recommendation 8 which is to develop a strategic plan for the urban waterways within Castlemaine, Campbells Creek and Chewton.
There are many people who are of the belief that by clearing our creeks of vegetation the flood waters will be able to move quickly through an area and cause less damage to buildings and roads BUT in the draft plan it says:
The flood model was used to test the effects of removing vegetation from the waterways. This resulted in marginally lower flood levels in the creeks but not significantly enough to prevent over-floor flooding to affected properties. (See Recommendations 7 and 8).
There was some local benefit determined in removing some dense vegetation downstream from the Alexandra Street Bridge to Campbells Creek, which may also lower the height of the guarded Campbells Creek Township Levee. (See Recommendations 5 and 7).
So that our three creeks can be well managed into the future including all matters regarding flood, fire, walking and cycling strategy and natural amenity to name just a few it would be fantastic if you could respond to the submission expressing your view in order to provide a balanced perspective to this draft plan.
The Castlemaine, Campbells Creek and Chewton Flood Management Plan can be accessed here. You can then send your response by email to shaun.morgan@nccma.vic.gov.au Or just email Shaun using this background briefing.  Submissions close March 13th.
David King (0407 977 731) and Marie Jones (5472 2892) are two community representatives who have been working on the steering group and are happy to answer any questions you may have. You can also contact Marie by email: johnellis@outlook.com.au